Our History
2008 Lovetoy Industrial Co., Ltd was established, offering customized OEM services.
2013 LOVETOY® was registered, and we launched a few series, including the Enduro Blaster, Real Feel, Rosebud, Pet Pussy & Ass, Maximizer Worx Pump, and Glass Dildo. attended the China ADC Expo.
2014 We signed our first exclusivity agreement for LOVETOY® and released the world's first dual-layered platinum silicone dildo series, the "Dual Layered Silicone Nature Cock."
2016 We upgraded our online ordering system and began using lovetoywholesale.com. We also launched the Sliding-skin Dildo, which features a sliding-up-and-down moving skin.
2017 LOVETOY® established exclusive distributors in 13 countries.
2018 LOVETOY® expanded its exclusive distributors to 16 countries.
2019 LOVETOY® established exclusive distributors in 21 countries. Our annual sales consisted of customized services at 20%, and LOVETOY® at 80%.
We at LOVETOY® take pride in our innovative and high-quality products, and we are committed to expanding our reach worldwide. As a trusted brand in the pleasure products industry, we are dedicated to providing the ultimate pleasure experience to our customers. We look forward to continuing our growth and success as we expand our reach to more countries and build strong partnerships with our distributors. Thank you for choosing LOVETOY®.



Our clients are now all around the world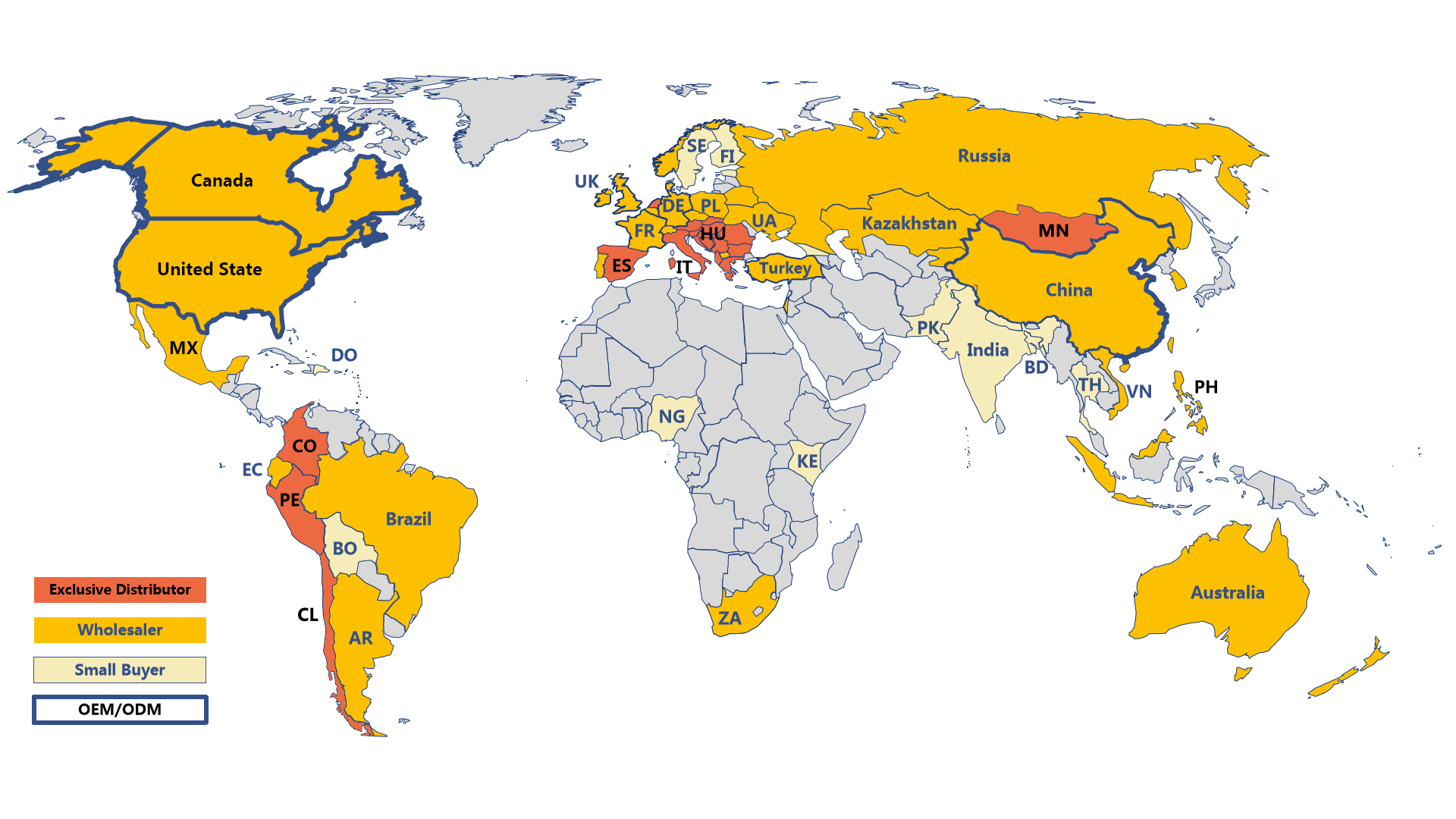 Colombia

Korea

Herzegovina

Slovenia

Czech

Kazakhstan

Switzerland